Today, COM EUFOR, Major General Anton Wessely met with the Parliamentary Military Commissioner of BiH, Boško Šiljegović.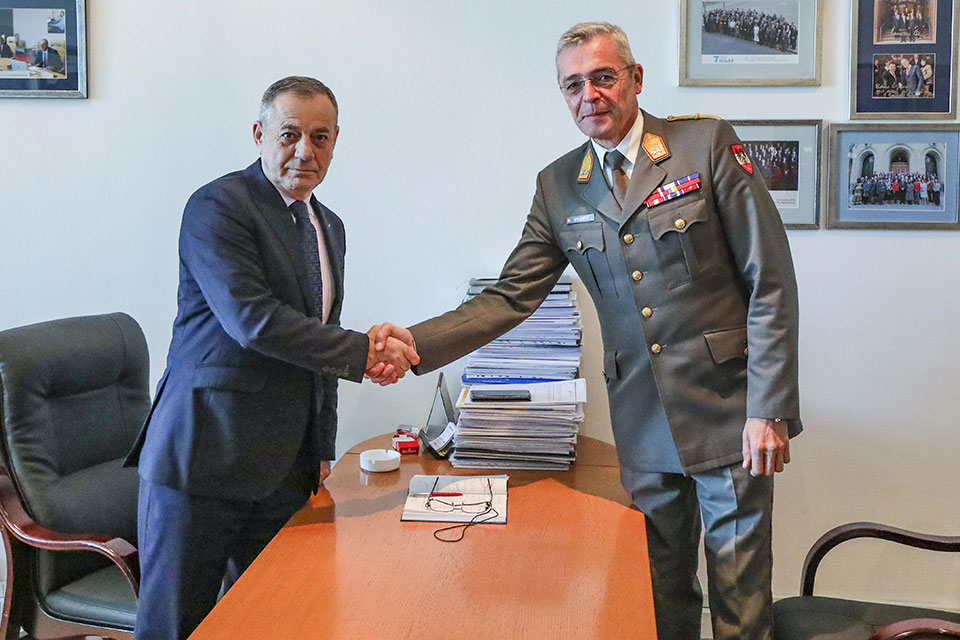 During the working visit to the Office of the PMC of BiH, COM EUFOR was informed about the state of the human rights in the AF BiH, the results of field visits by the PMC and the situation regarding the material and equipment of the AF BiH, with a particular emphasis on the situation with heating fuels and difficulties that the professional military personnel in the AF BiH have been facing.
COM EUFOR expressed his support for the work of the PMC of BiH and emphasized the need to continue the longstanding good and professional cooperation between EUFOR and the Office of the PMC of BiH.