During the third week of the Exercise QR 22 members of the AUT Coy of EUFOR's MNBN were deployed throughout Canton 10.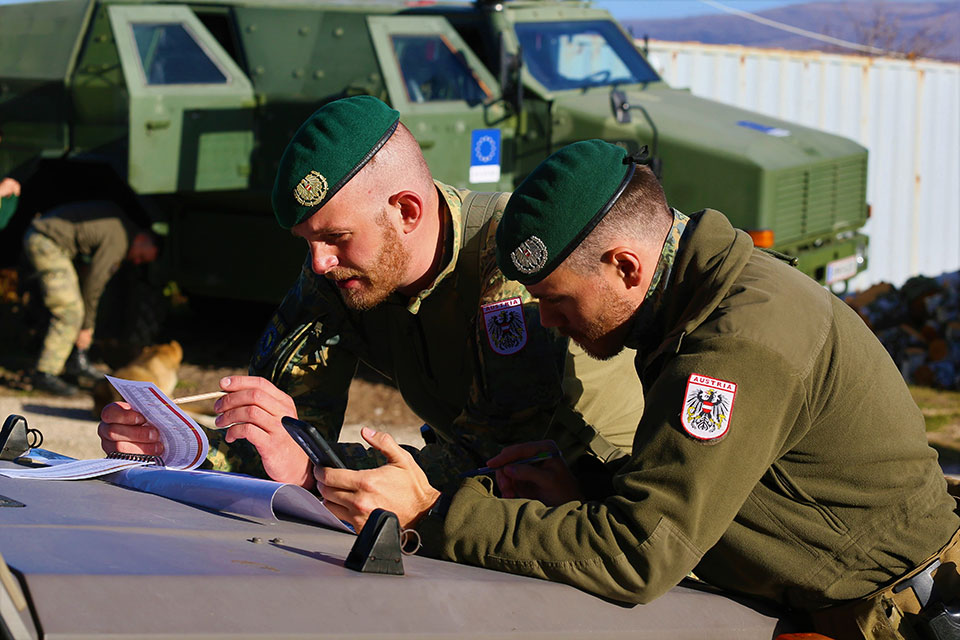 They were accomodated in the 'Ante Bruno Bušić' barracks of the AF BiH 4th infantry brigade.
Members of the AUT Coy patrolled the entire area of operations, focusing especially on military installations.
EUFOR procedures for securing locations where weapons and ammunition are stored were practiced at WSS in Glamoč and ASS in Donji Vakuf with Turkish members of EUFOR LOT Team in Livno. Soldiers from the MNBN exercised procedures for communication between different EUFOR elements in emergency situations.