This afternoon, Tuesday 20 September, a change of command ceremony for EUFOR's Multinational Battalion (MNBN) took place in EUFOR HQ, Camp Butmir, Sarajevo.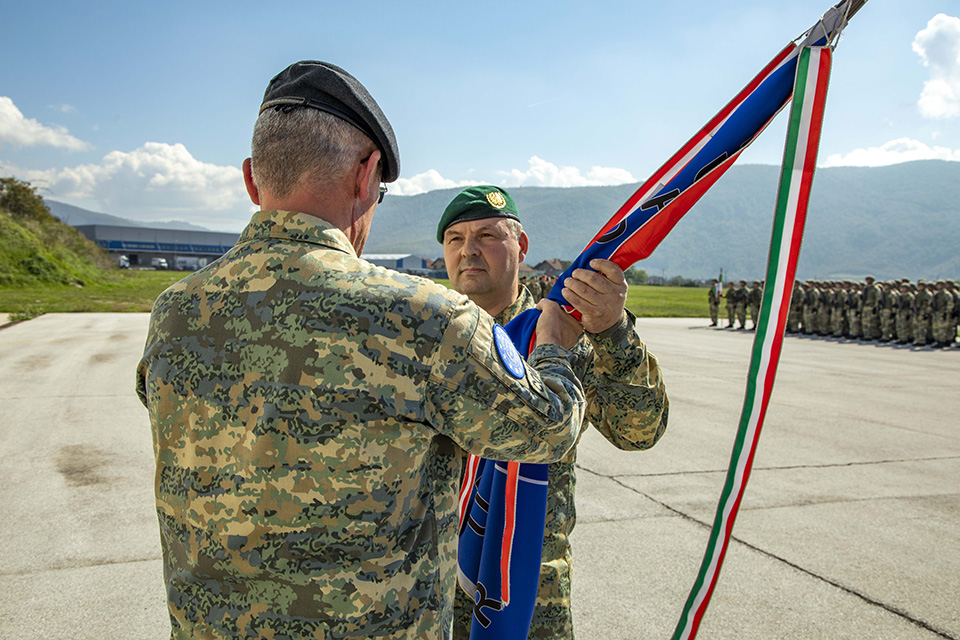 COM EUFOR, Major General Anton Wessely formally received the MNBN colors from the outgoing MNBN Commander Lt Col Lukas Lamatsch (AT army) and passed them on to the incoming MNBN Commander Lt Col Matthias Lampl (AT Army). COM EUFOR thanked Lt Col Lamatsch for his outstanding service and gave best wishes to Lt Col Lampl on his new important and challenging role as MNBN Commander.
EUFOR's MNBN is made up of soldiers from Austria, Bulgaria, Hungary, North Macedonia, Romania, and Türkiye.