The German military contingent were officially welcomed to Camp Butmir on Tuesday 16 August with a flag raising ceremony at EUFOR HQ. The contribution of the German contingent brings the total number of nations in EUFOR Operation Althea up to 20. The German contingent are drawn from different units and branches across the Bundeswehr.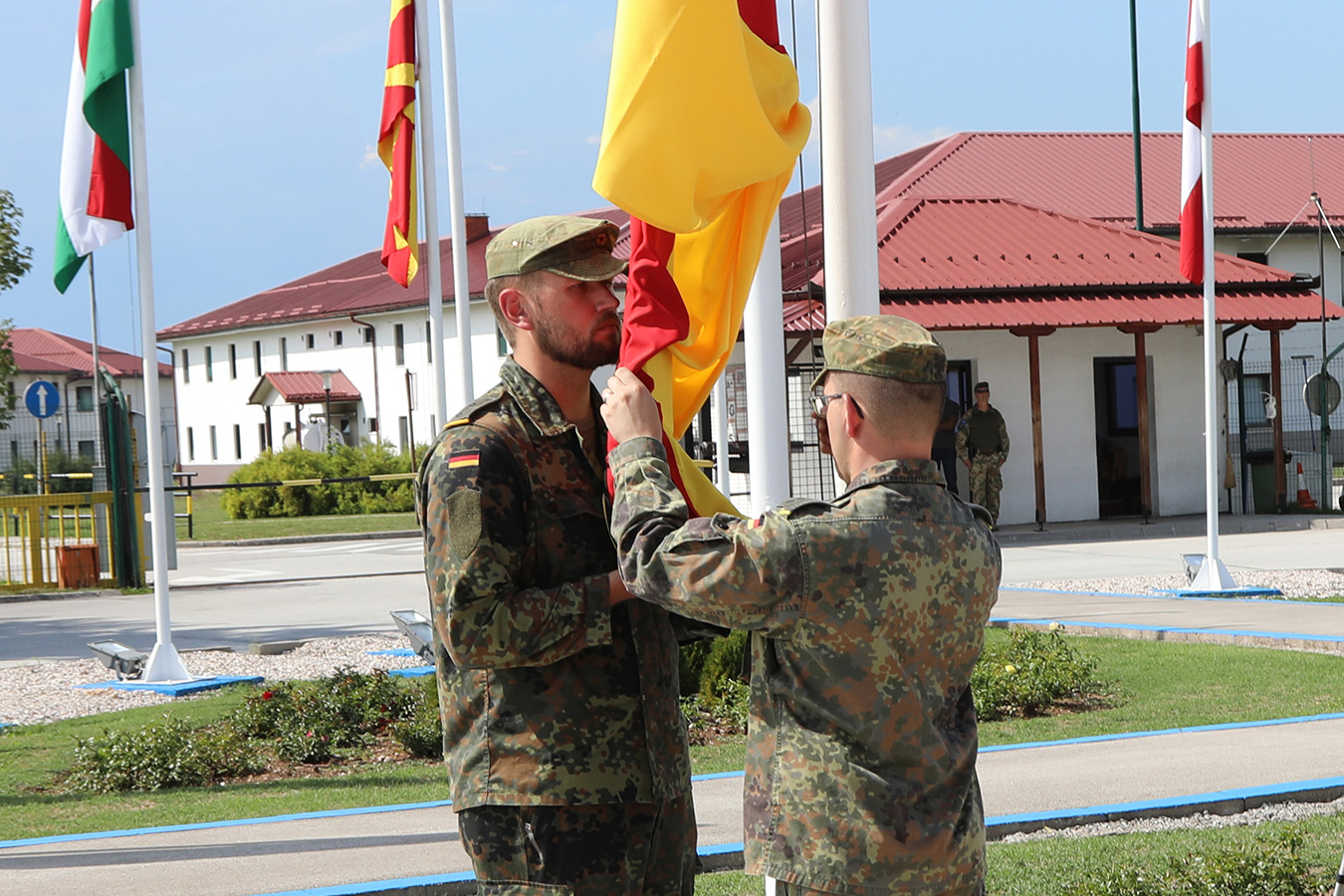 The advance party of German personnel arriving this week are expected to be followed by further troops deployed on a phased basis. These personnel will contribute to the LOT network and EUFOR HQ as well as maintaining a National Support Element.
The German Military Contingent were warmly welcomed by COM EUFOR Major General Anton Wesseley and a representative body of personnel from the 20 nations that make up EUFOR Mission Althea.