Today, Exercise EUFOR Quick Response 2021 concluded with the closing ceremony.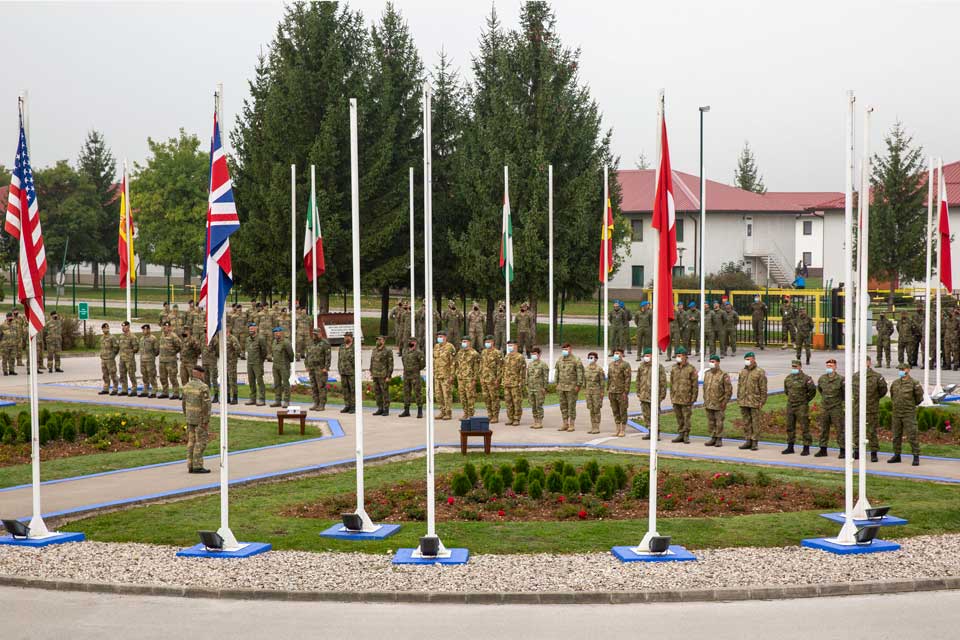 The ceremony featured addresses to the Multi National Battalion (MNBN), AFBiH participants and SIPA participants by Chief of Staff EUFOR, Brigadier General Szilard Gerofi (Hungarian flag)who was the exercise director, COMEUFOR Major General Alexander Platzer and the Operational Commander of EUFOR Operation Althea in BiH, Lieutenant General Brice Houdet.
The exercise has successfully achieved all its aims and objectives. The final phase, which is the redeployment of EUFOR's Intermediate Reserve Forces (IRF) back to their home nations now begins.