This week has been busy for the Multinational Battalion of EUFOR. In partnership with the EU Delegation in BiH and the United Nations Development Programme (UNDP), they have been facilitating the logistical arrangements to deliver medical supplies.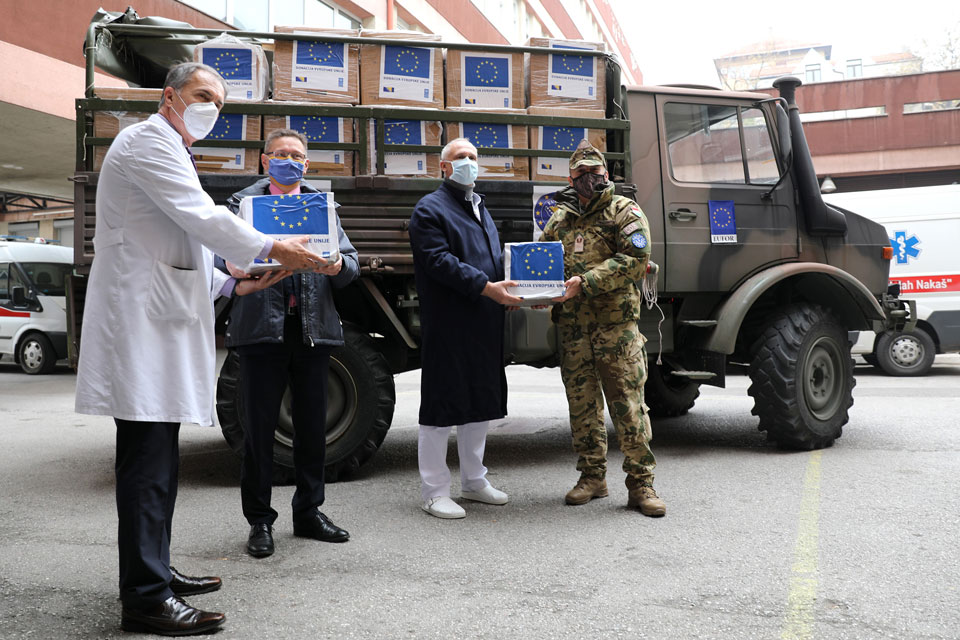 Throughout the week 3 locations – General Hospital Prim. Dr Abdulah Nakaš, The University Clinical Centre Sarajevo and the Cantonal Civil Protection Administration in Zenica - have been recipients of much needed Medical Personal Protective Equipment to aid in the treatment of patients affected by COVID 19.
Over 100,000 individual items were delivered. Each delivery consisted of surgical gowns, shoe covers and latex gloves. These deliveries are part of a continued aid package to support the authorities in BiH during this Pandemic.
Chief of Staff to EUFOR, Brig. Gen. Ernő Baráth was present at 2 of the donations and said:
"I am very proud of my team, at EUFOR, for facilitating the delivery of this critical equipment donated by the EU. It will go some way to ensuring that medical staff can continue to safely treat those impacted by COVID 19."