On 11 February 2020, Lieutenant General Olivier Rittimann, the Operation Commander for EUFOR Althea began a 3-day visit to Sarajevo and the EUFOR mission in BiH. COMEUFOR, Major General Reinhard Trischak, welcomed Lieutenant General Rittimann to Camp Butmir and gave an update EUFOR's latest activity and the current situation in BiH.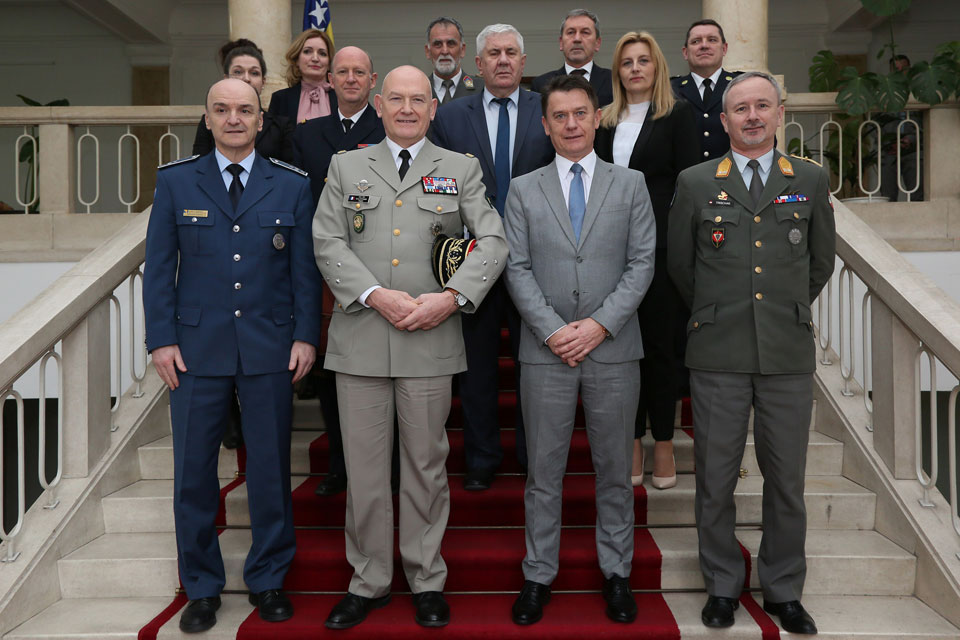 During the second day of the visit, the two Generals met with key military and political figures; the Minister of Civil Affairs of BiH, Ankica Gudeljević; the Minister of Security of BiH, Fahrudin Radončić; the Deputy Minister of Defence of BiH, Mijo Krešić, and the Armed Forces BiH Chief of the Joint Staff, Lieutenant General Senad Mašović.
The Final day of the visit will consist of a briefing from the Liaison Observation Team in Sarajevo about their work in the community and a meeting with the BiH Parliamentary Military Commissioner. Lieutenant General Rittimann and Major General Trischak will then be guests at the Commissioning Ceremony for the 6th Class of Officers commissioned into the Professional Military Service of the AF BiH.