The Commander of EUFOR, Major General Reinhard Trischak, spent Thursday 14 November visiting the Vitezit explosives factory in Vitez, along with representatives from the United Nations Development Programme (UNDP) and the relevant State and Federation level Ministries who are all taking a keen interest in the potential security implications of the factory's bankruptcy.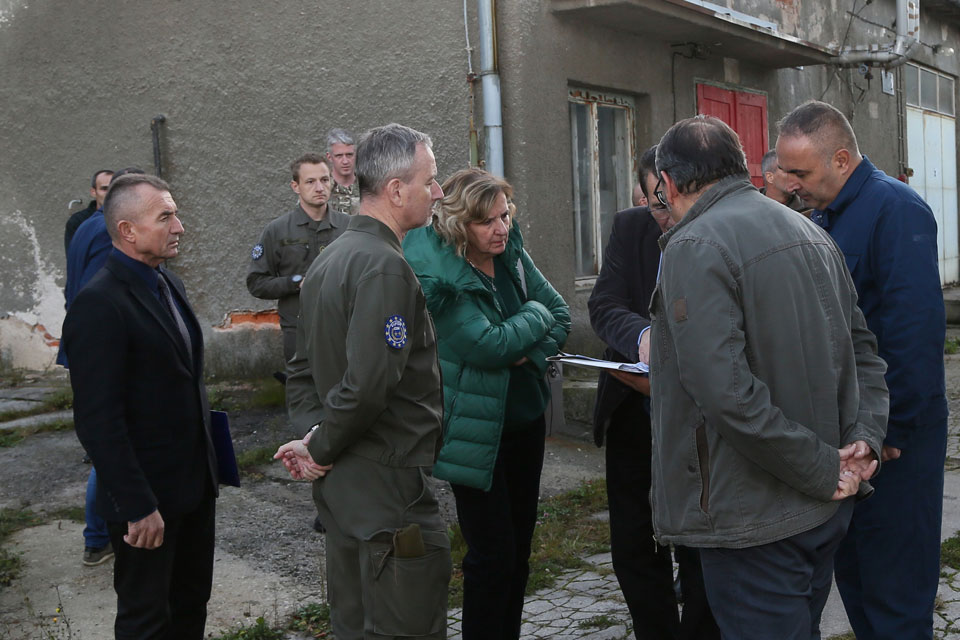 Major General Trischak said,
"The purpose of my visit here is to witness first-hand the situation at the factory, view the hazardous materials and the level of security at the storage sites so I can accurately assess the risks to the safe and secure environment."
The court appointed liquidator, Mrs Behrija Huseinbegović, and Deputy Director of the Federation Directorate of Defence Industry Factories, Mr Enver Mujezinovic, briefed Major General Trischak on the situation at the site, namely: the best approach to solving the potential security issues regarding storage and guarding of the hazardous materials. Major General Trischak stated,
"It must be the first priority of the liquidators to ensure the security of the site and the removal or destruction of these chemicals in order to mitigate against potential danger to the population."
Along with the representatives from the UNDP and the Ministries, Major General Trischak gained a good overview of the actual situation and will be engaging with key leaders in BiH and from the international community to ensure that they have a clear awareness of the risk the hazardous materials could potentially cause if they are not managed properly.
Although the filing for bankruptcy of the factory is causing many challenges for all involved, COMEUFOR noted the willingness of the factory authorities to engage with EUFOR and their stated intention to achieve the best and safest outcome regarding the storage and destruction of the stocks of hazardous materials.