EUFOR's Multinational Battalion, Turkish Company, was put through a challenging range of tests at Rajlovac, on Saturday 9 November, to ensure their new joiners were up to the high standard of competence needed to be judged "fully operationally capable".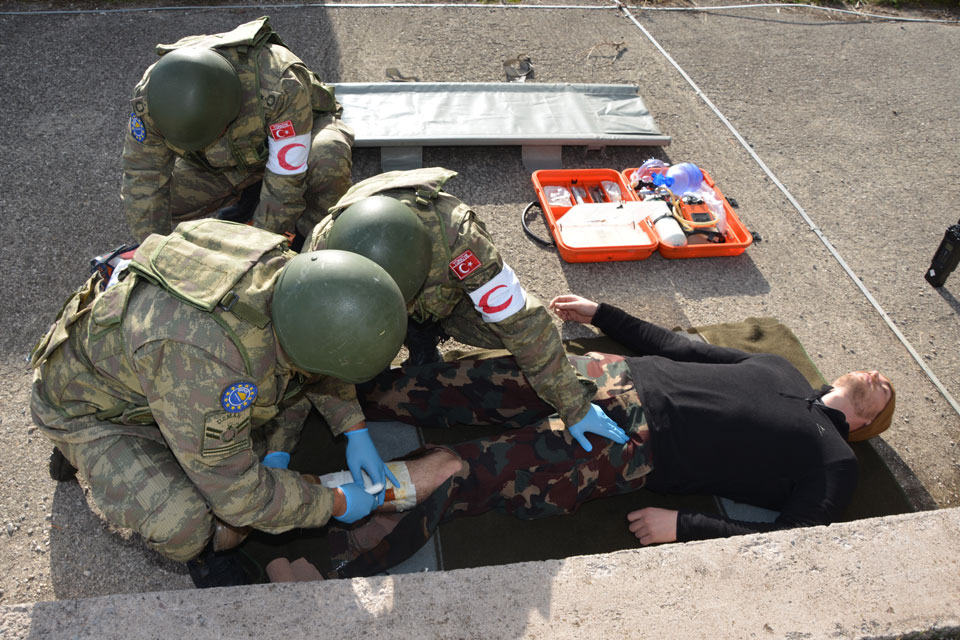 Platoon Leader, 1st Lieutenant Tahir Sen, said,
"This exercise is a good chance to see the full capability of the company as they operate under the command of the Multinational Battalion. It is important to conduct this kind of training under realistic circumstances so that we know the troops are ready for any mission."
To pass this peace support operations training the soldiers had to perform exercises in Crowd Riot Control, Civilian Evacuation and Medical Evacuation using the correct procedures as well as deal correctly with the inputs of the training staff.