On Friday 2 August, Lieutenant General Philippe Rebord, the Chief of the Swiss Armed Forces visited Camp Butmir. The Commander of EUFOR, Major General Reinhard Trischak, as well as representatives from the Swiss contingent, welcomed him to the camp. During an office call the two Generals discussed the security situation and the valuable contribution the Swiss troops make to helping create a safer more secure BiH.
Switzerland is an important troop contributing nation, providing specialist manpower not only to act as Special Ammunition and Weapons Advisors but also to man two 'Liaison and Observation Team' houses in Mostar and Trebinje. The 'LOT' houses offer mine awareness training to local schools and gain an awareness of local issues that could impact on the security of the area through meetings with community leaders.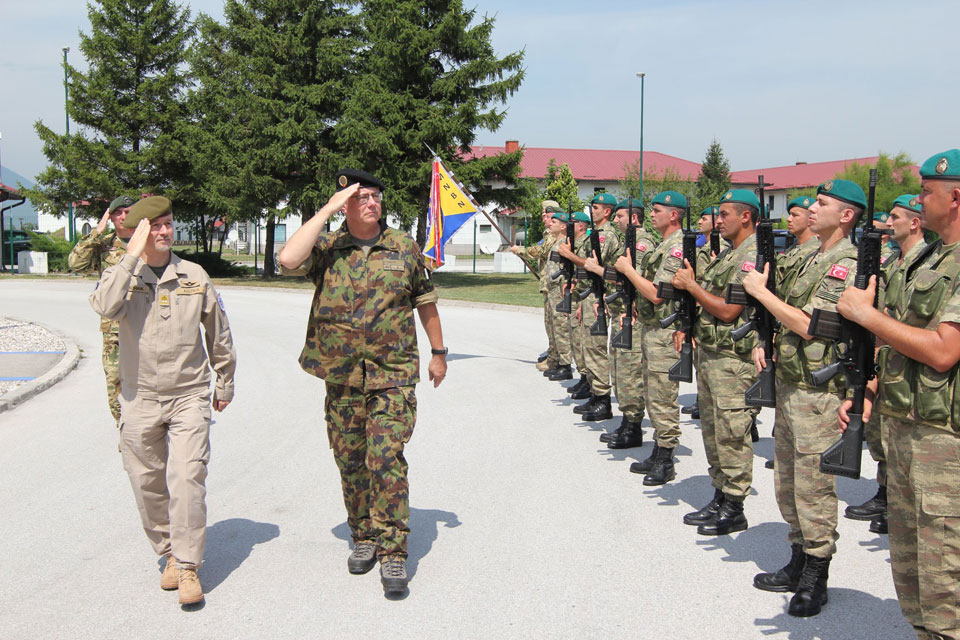 Switzerland is one of 20 troop contributing countries in the EUFOR mission; there are 15 EU, and 5 non-EU countries contributing troops to Operation Althea in Bosnia and Herzegovina.