On Friday 27 September part of EUFOR's Austrian reserve arrived at Camp Butmir, bringing in over 100 troops from the Austrian 6th Mountain Warfare Brigade for EUFOR's largest annual exercise, Quick Response 2019 (QR19).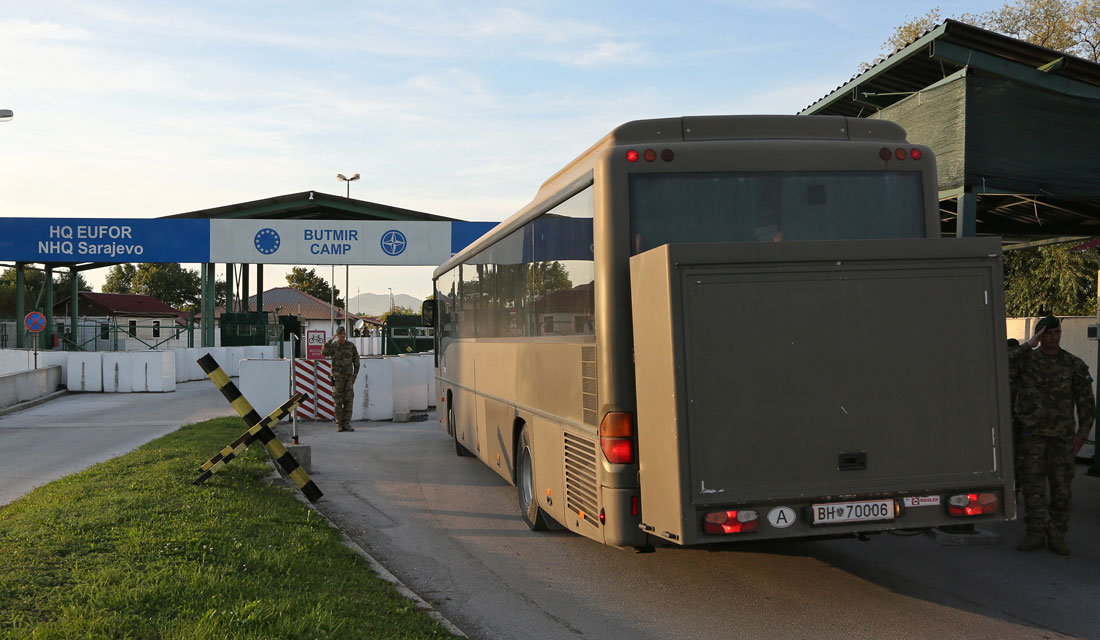 On arrival the Austrian Company was met by EUFOR's Multinational Battalion Commander, Lieutenant Colonel Manfred Leitner.
Lieutenant Colonel Leitner said,
"Quick Response 2019 will be taking place all over BiH. The different companies will find the exercises we have prepared for them this year challenging, however, all the incoming troops are well trained and I am looking forward to observing how they deal with the scenarios."
The Austrian troops join other elements of EUFOR's reserve contingent from Bulgaria, Greece, Romania and the United Kingdom which makes up just a small part of the total reserves EUFOR can call upon.
Exercise Quick Response is the annual test of EUFOR's capability to rapidly reinforce its troops in BiH with part of its reserve forces which are held at high-readiness in partner nations. The exercise runs in cooperation with BiH authorities, Armed Forces BiH and Law Enforcement Agencies and will take place in locations all over BiH between the 7-11 October.