Page 1 of 4
On November 21, The High Representative of the European Union for Foreign Affairs and Security Policy and Vice-President of the European Commission, Josep Borrell, visited EUFOR headquarters at Camp Butmir, Sarajevo, as part of his visit to Bosnia and Herzegovina on the 25th Anniversary of the agreement of the Dayton Accords.
He was welcomed by a Guard of Honour formed from EU and partner forces currently stationed at Camp Butmir. He then received a brief on EUFOR's mission in Bosnia and Herzegovina from Commander EUFOR, Major General Trischak.
Commander EUFOR briefed the High Representative on the main aspects of EUFORs mission in Bosnia and Herzegovina, detailing the challenges and successes as EUFOR continues to support a Safe and Secure Environment and the collective and combined training of the Armed Forces of Bosnia and Herzegovina in line with the Operation ALTHEA mandate.
Major General Trischak stated
"The Dayton Accords were a pivotal point in the history of Bosnia and Herzegovina enabling peace as a condition for progress towards European integration. EUFOR's continued presence in the country is a message of the commitment of the EU contributing to the overall security framework in the country for the benefit of all the people of Bosnia and Herzegovina."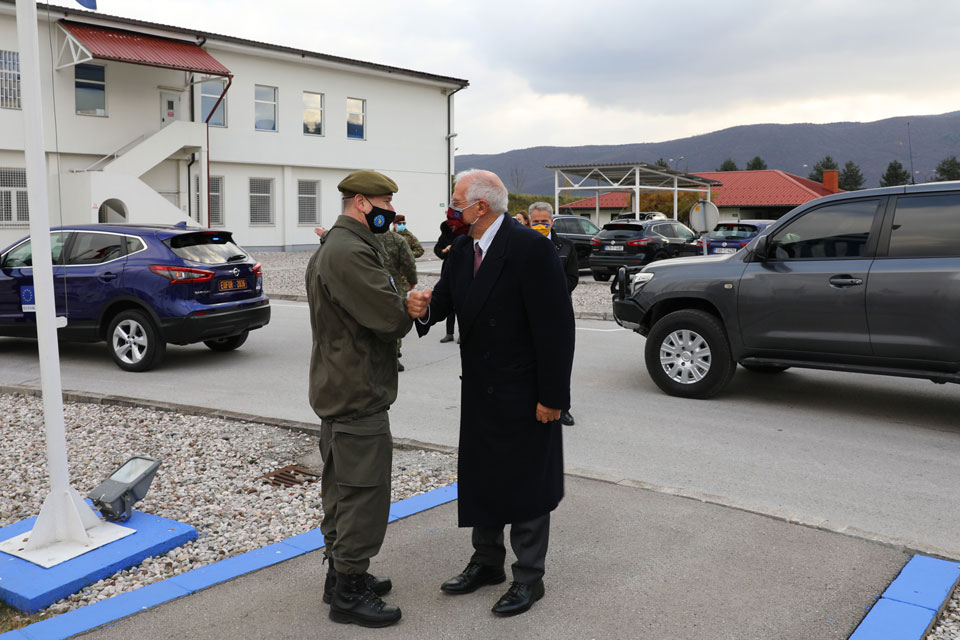 Public Affairs Office:
Lieutenant Commander Mark Flanagan
Office: 00387 (0) 3349 5216
Mobile: 00387 (0)61 472 931
This email address is being protected from spambots. You need JavaScript enabled to view it.