Page 1 of 4
On Monday 9 December 2019, the Prime Minister of Slovenia, Mr Marjan Šarec, visited Camp Butmir, Sarajevo, to meet EUFOR HQ staff and Slovenian soldiers working at the mission.
Prime Minister Šarec, accompanied by Chief of the General Staff of the Slovenian Armed Forces, Major General Alenka Ermenc, was greeted by Commander EUFOR, Major General Reinhard Trischak, and inspected the Honour Guard before meeting all the Branch Chiefs of EUFOR.
The Prime Minister received briefings on EUFOR's current activities and the security situation in BiH. During an office call, Major General Trischak thanked Prime Minister Šarec for the valuable contribution the Slovenian troops make in helping create a safer, more secure BiH.
Slovenia is an important troop contributing nation with staff supporting EUFOR HQ elements. It is one of 20 countries in the EUFOR mission, contributing troops to Operation EUFOR Althea in Bosnia and Herzegovina, and has been part of EUFOR since the mission began in 2004.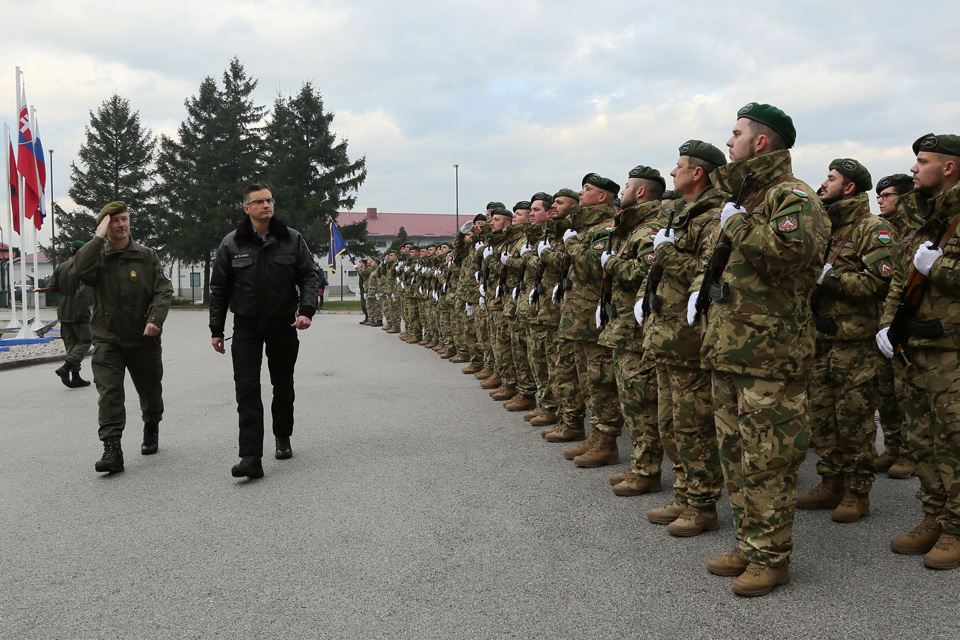 Public Affairs Office: Mrs Elma Robovic
Office: 00387 (0) 33 495 393
Mobile: 00387 (0) 61 219 097
This email address is being protected from spambots. You need JavaScript enabled to view it.
Spokesperson: Lieutenant Commander Carl Perry
00387 (0) 3349 5216
00387 (0) 61 472 931
This email address is being protected from spambots. You need JavaScript enabled to view it.