Between the 8 – 12 December an Austrian Platoon of the EUFOR Multinational Battalion (MNBN) conducted peacekeeping training with the Bosnian Armed Forces. The training took place in Prijedor in the northwest of Bosnia and Herzegovina and was the last Combined Training event of 2014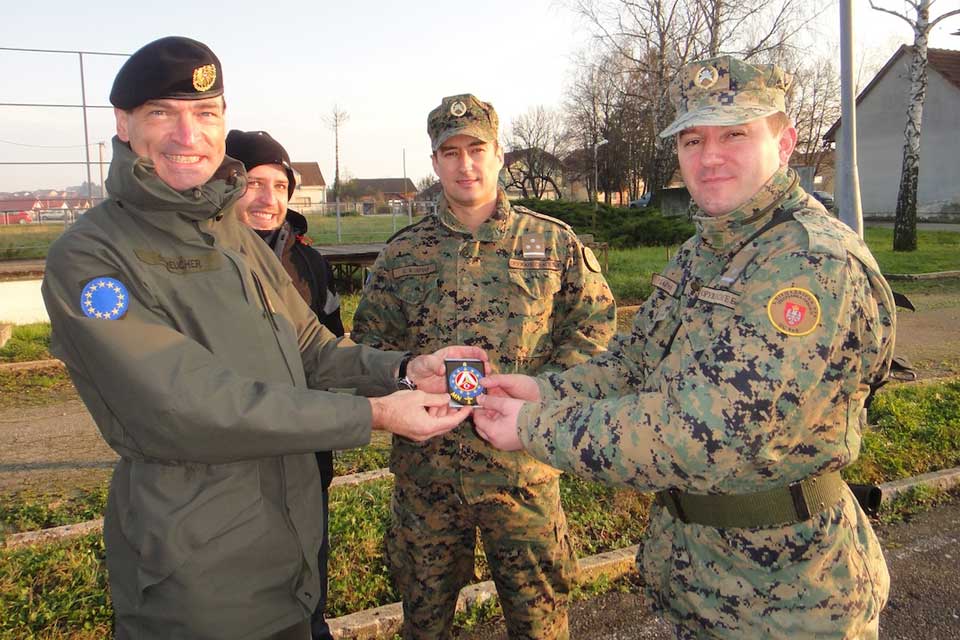 Continuous training for Peace Support tasks
In 2014 the Multinational Battalion conducted eight Combined Training events at platoon level throughout the country. The EUFOR troops trained with all three Infantry Brigades of the AF BiH in rotation, ensuring that all of the Bosnian units benefited. During the training, the MNBN showed the AF BiH the tactics, techniques and procedures for peace supporting tasks in accordance with NATO-standards.
Combined Disaster Relief Operations
The current Battalion Commander of the Multinational Battalion summarised the events of this year by saying: "We have made a lot of progress by conducting Combined Trainings, exercises and competitions with the AF BiH. In May when the floods came, EUFOR turned an originally planned combined field training exercise into a disaster relief operation. My Battalion worked together with the 1st Battalion of the 5th Brigade of the AF BiH. This humanitarian assistance operation certainly marked the highlight of our activities in 2014 and the cooperation with our comrades was excellent."
Capacity Building and Training – one of EUFOR's main tasks
Combined Training events are part of EUFORs mission to develop the knowledge and skills of the BiH troops. EUFOR is arming AF BiH with knowledge not only for peace support operations abroad, but also to support local authorities and the people in BiH through disaster relief assistance and crisis management.