EUFOR Liaison Observation Team (LOT) houses in Bosnia and Herzegovina are permanently in close contact with the local population.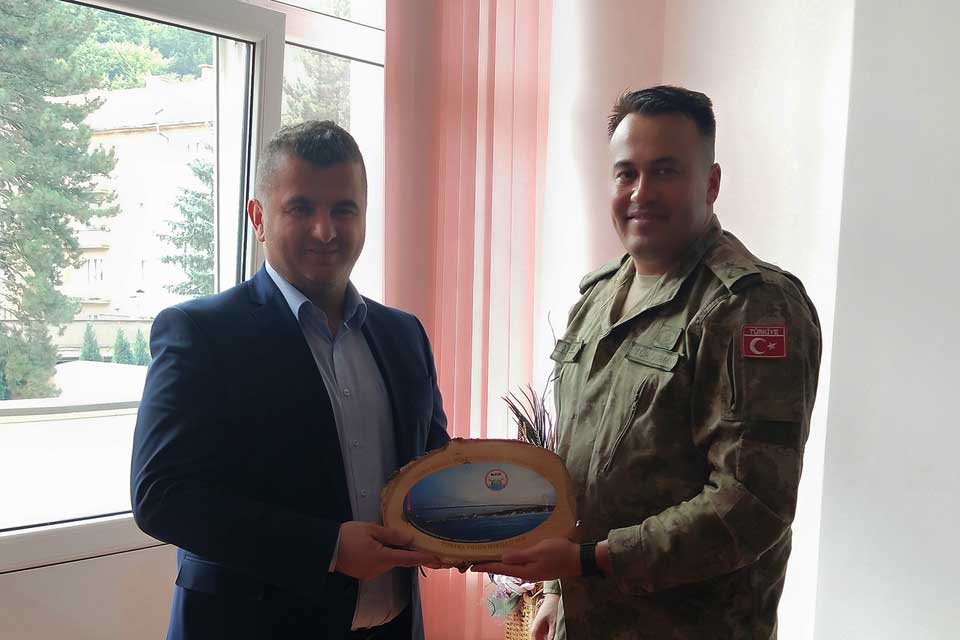 The commander of EUFOR LOT House in Travnik Major Semih Ugur SEVILDIK visited the Mayor of Novi Travnik, Stjepan Dujo. During the meeting they discussed the ongoing good cooperation between the EUFOR LOT and the municipality. Mayor Stjepan Dujo also emphasised the good civil-military cooperation between Turkey and the people of BiH.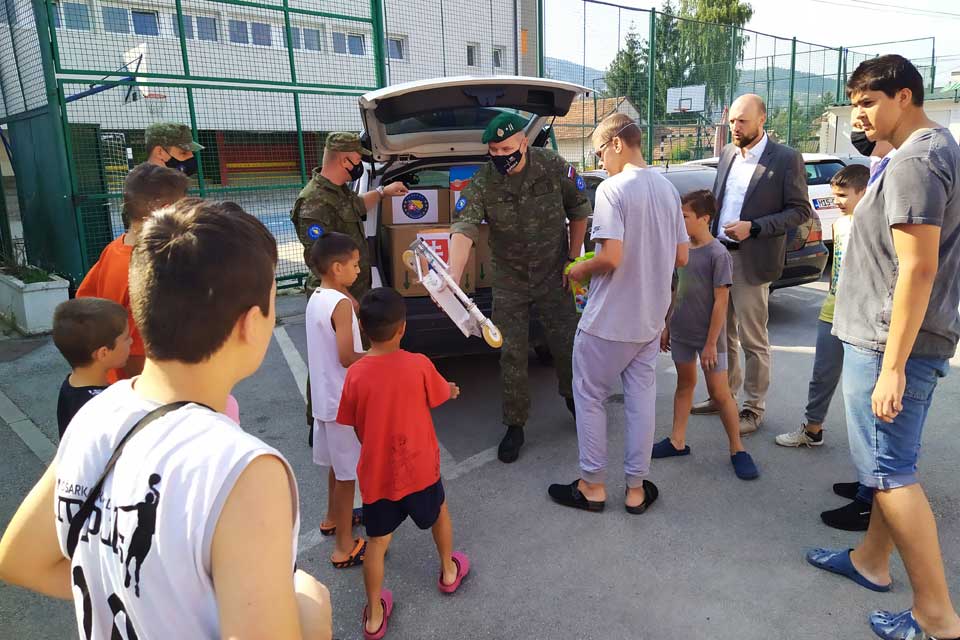 Team members of EUFOR LOT house in Novo Sarajevo had a meeting with Tarik Smailbegović, director of cantonal public institution "Home for children without parental care", in the center of Sarajevo. It is a home for 88 children aged 15 days to 27 years old (while they are still studying) and every year almost 40 children come and go.
Slovakian LOT Novo Sarajevo members brought donated material support in the form of clothing, toys, disinfectant and EUFOR COVID-19 masks and notebooks.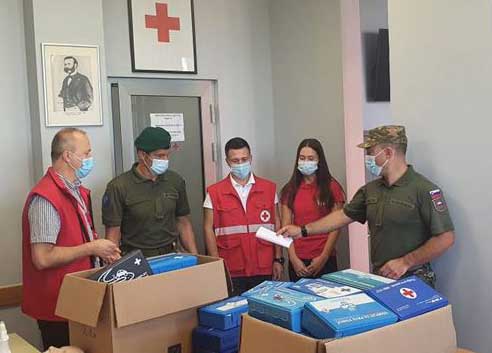 Team members of EUFOR LOT House in Banja Luka have brought donated medical supplies and first aid course kits to the Red Cross organisation in Prijedor. The donation was made by Auto-Moto Association of Slovenia in cooperation with the Slovenian Army, the MoD and the Slovenian Red Cross. The secretary of the Red Cross, Zoran Veselinović has thanked the EUFOR personnel for their consideration and donation, emphasising that medical supplies are continually needed and will mean a lot in future first aid courses conducted by the Red Cross organisation. The representative of the LOT team, Major William Kovačič, pointed out that he looks forward to more cooperation in the future in municipalities where LOT members operate. He has also thanked everyone who participated in this donation.