EUFOR's LOT House in Foča ran a stand at Foča's 12th annual Gastro Fest in July. Many exhibitors from Foča and the surrounding area attended to display food, drink and handmade craft products; the event was well attended with many local dignitaries present.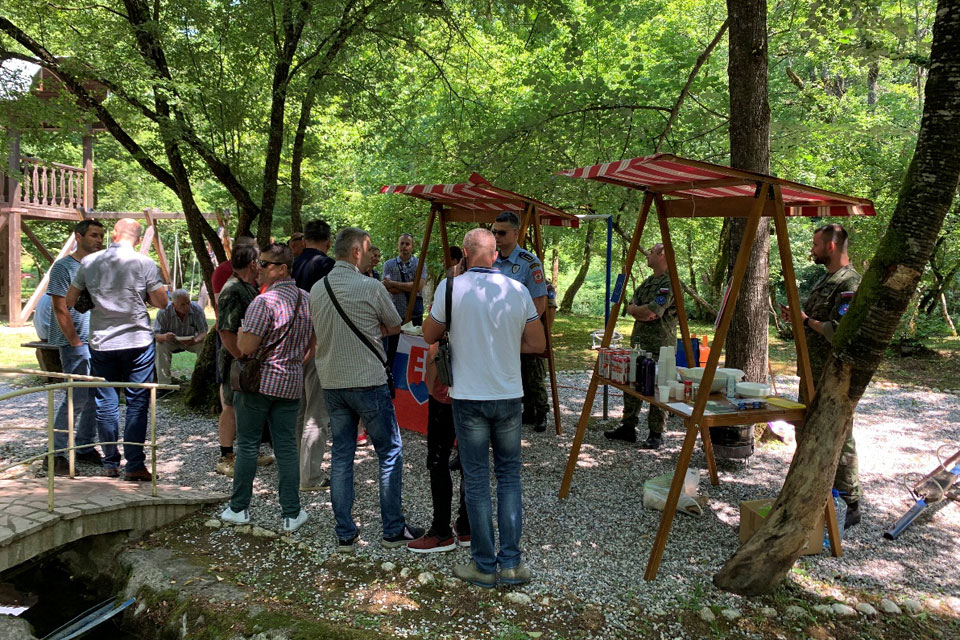 1st Lieutenant Jozef Bukovsky along with Sergeant Majors Juraj Majer and Peter Novysedlak, who all come from Slovakia, decided to share their traditional foods with those attending Gastro Fest. 1st Lieutenant Jozef Bukovsky said, "We have prepared a pot of Slovak goulash and brought a choice of cheeses from Orava, a mountainous region in Slovakia, as well as traditional Slovak chocolate, biscuits and drinks." He added: "Everything has been brought in from Slovakia to allow the people of Foča to enjoy the taste of authentic Slovak cuisine."
The Municipality Mayor of Foča, Radisav Mašić stated that, "Many people are involved in tourism in Foča, and Gastro Fest is an opportunity for all of them to show off what can be offered to tourists." The event was also attended by the Minister of Trade and Tourism of the Republic of Srpska, Dragica Kovač, who enjoyed sampling the food provided by the EUFOR stand.