COMEUFOR, Major General Martin Dorfer spent the last days of October visiting a number of the EUFOR LOT houses in BiH.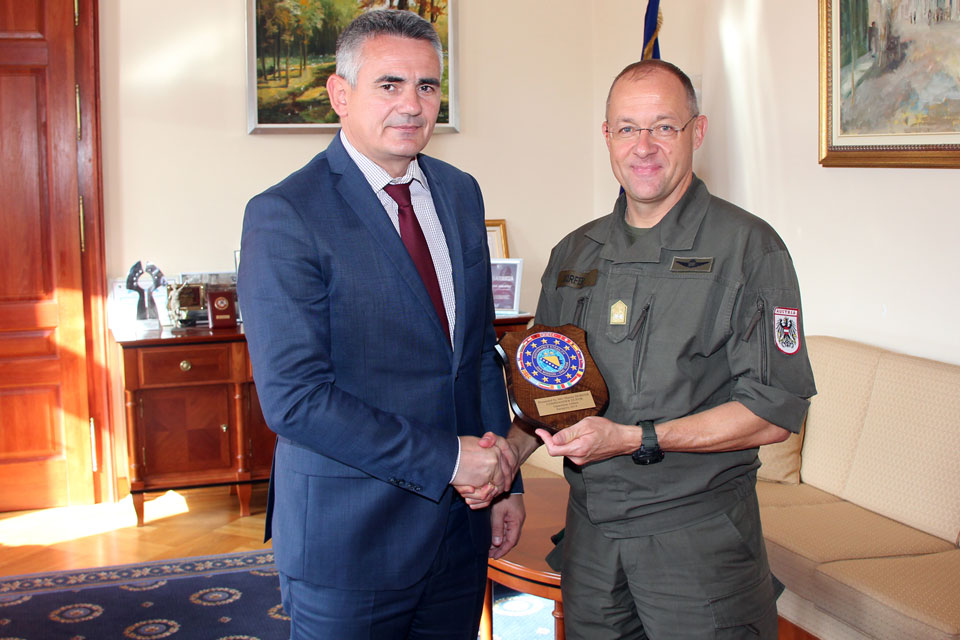 He visited the houses in Doboj, Tuzla and Brcko over the period 25-29 October and as well as meeting the soldiers and civilian staff that work in the houses he received comprehensive updates and situational briefs from the three LOT house Commanders. During his visit to Brcko COMEUFOR also met with the Mayor Mr Siniša Milić.
In cooperation with other agencies, the EUFOR LOT houses monitor the general situation in the country and are made aware of local issues that could affect the security situation. The 17 EUFOR teams provide information which is passed back to the Coordination Centre based at the Camp Butmir HQ in Sarajevo and contribute significantly towards EUFOR's primary task of providing a safe and secure environment within BiH.