The seventeen EUFOR LOT Houses throughout BiH have been looking back over their work in 2017. The EUFOR LOT Houses form a key component in EUFOR's maintenance of a safe and secure environment in BiH through regular interaction with local populations.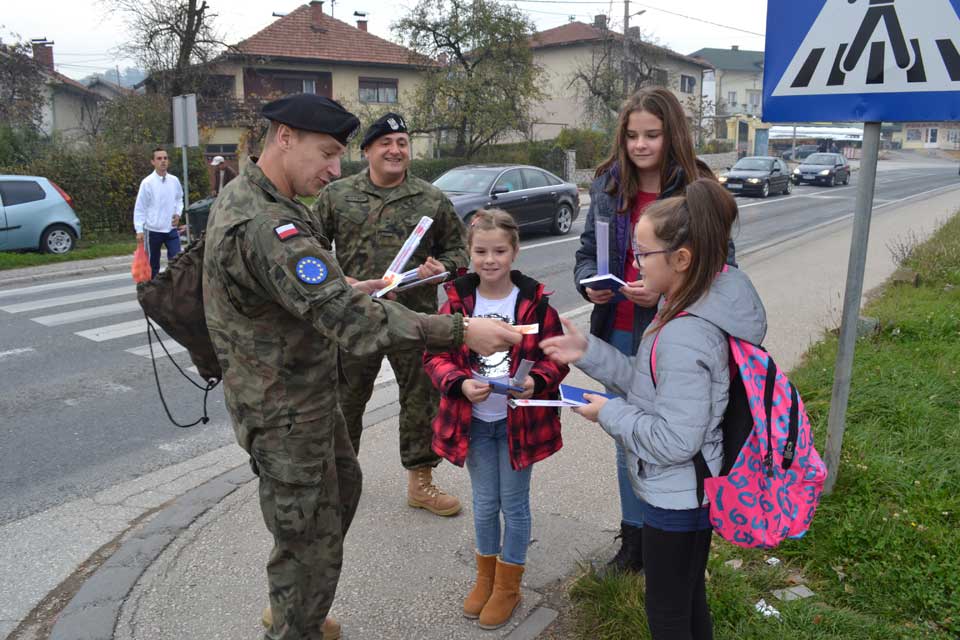 During 2017, the EUFOR Liaison and Observation Teams (LOTs) held 3298 formal meetings with key leaders in their respective areas, took part in 1907 informal meetings with local people, and attended 695 public events. Through this regular contact with the population of BiH, the LOTs provide the 'eyes and ears' of EUFOR - ensuring that EUFOR is aware of concerns and matters of interest for the local people. This enables EUFOR to work with BiH Law Enforcement Agencies to maintain situational awareness, and a safe and secure environment.
A key part of that safe and secure environment is ensuring that people, especially vulnerable people such as young children, are aware of mine dangers. Through 2017, EUFOR took 17786 people through Mine Risk Education, giving them training in how to recognise mine risks and knowledge about what to do if they believe they are in a minefield.
The EUFOR LOTs appreciate this contact with the local people. Lieutenant Colonel Sorin CIMPOESU of the Banja Luka EUFOR LOT House explained: "In order to fulfil our mission we are living in the middle of the city, not in a military base. During our daily patrols we are interacting with the population, the people have a very good attitude towards EUFOR soldiers and they are always willing to cooperate with us."