Commander EUFOR, Major General Anton Waldner visited the towns of Doboj, Derventa, Banja Luka and Travnik in order to see for himself the valuable co-operation between EUFOR personnel and the local community.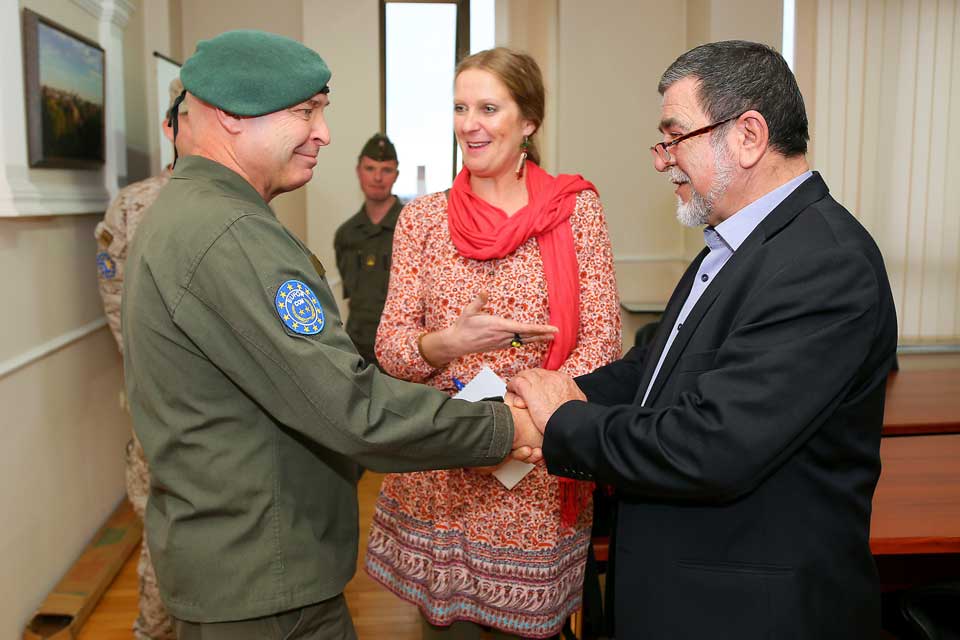 EUFOR personnel are based in the EUFOR LOT Houses in Travnik, Banja Luka and Doboj where they support local communities and agencies to maintain a safe and secure environment. COMEUFOR welcomed the opportunity to meet Mr Milorad Simić, mayor of Derventa, who gave him a fresh perspective on the liaison between EUFOR and the local community. COMEUFOR said: "It's very important to have an idea what's really going on on the ground and mayors are a very good source of information. The Liaison Observation Teams are a very valuable asset for EUFOR." Mr Simić highlighted this local co-operation, saying that the communities of Derventa and Prnjavor had been brought together by the bridge that had been constructed by a combined team of EUFOR and the Armed Forces of BiH personnel.
The visit to Derventa was part of a comprehensive visit by COMEUFOR to the area, during which he received enhanced situational awareness from 4 of the 17 EUFOR LOT Houses, as well as discussing local engagement activities with local officials and partner organisations. This co-operation forms part of EUFOR's comprehensive approach to supporting BiH on its path towards EU accession.