On the 9 November 2017, Commander EUFOR, Major General Anton Waldner, visited the EUFOR LOT House in Bratunac. The visit allowed the Major General to gain valuable situational awareness of the area. The Major General received briefings from the Liaison Observation Team based in Bratunac as well as touring the local community to experience the EUFOR LOT house involvement with the community first hand.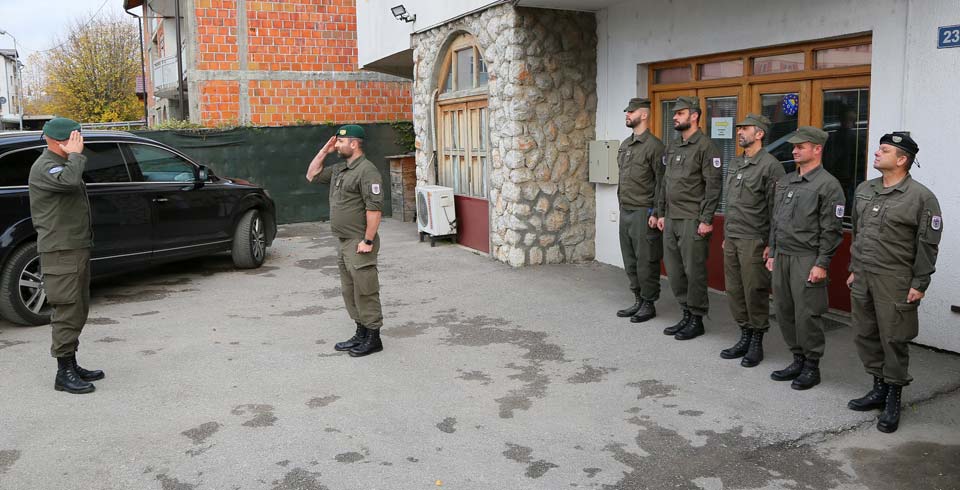 He held a meeting with Zoran Stevanovic the Mayor of Zvornik to discuss how EUFOR supports the local community to maintain a safe and secure environment. The delegation then visited Sase Convent to understand how EUFOR assists the needs of people living in the area.
EUFOR houses are an essential part of the EUFOR mission providing a direct link to the local community. EUFOR has 17 EUFOR LOT houses in BiH, they are in touch with local authorities and the population as well as other agencies in the country in order to gain awareness of the needs and concerns of the people.