On 11 January 'Naša Snaga' camera team took the opportunity to visit the Turkish EUFOR Liaison & Observation Team (LOT) House in Zavidovići, a town in the Zenica-Doboj region, and accompany its members on a small tour within their area of responsibility.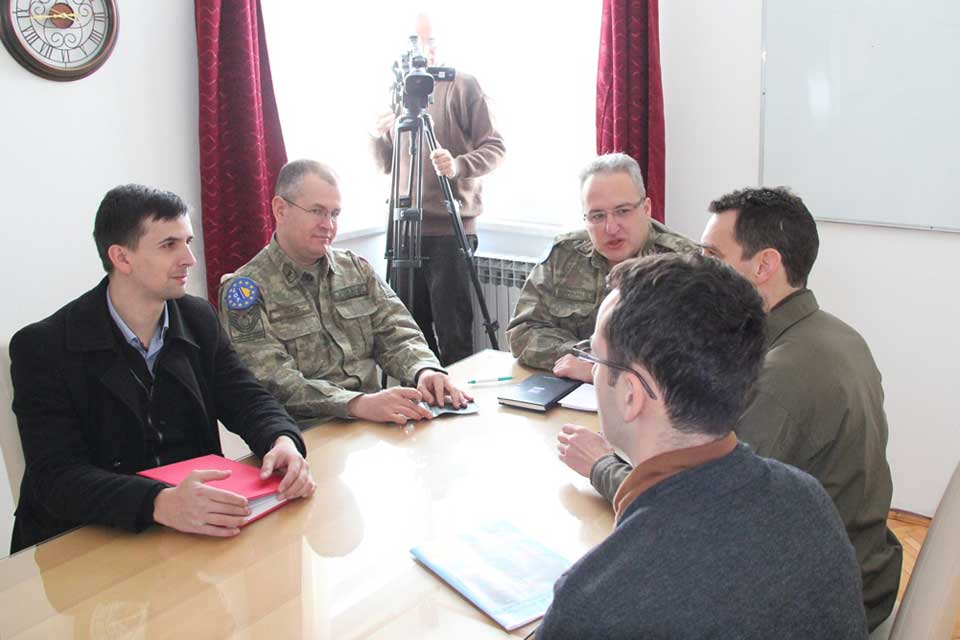 The Commander of the LOT, Major Ismet Demirgurelli, briefly outlined his team's engagement and support for the people of Zavidovići: "During the last ten years, our LOT invested in total one million Euros in projects in this municipality." As current examples he mentioned the renovation of the public library of Zavidovići and of a classroom for language courses in a local school.
Major Demirgurelli and Warrant Officer Bayram Gök, one of his team members, emphasized that they would not just cooperate but "literally live" with the local citizens, with whom they had very friendly relations. Every day the three teams have numerous pre-arranged as well as spontaneous meetings with people such as the mayor, community chiefs, police officers, medical doctors, workers, retirees and many others.
In the early afternoon the new Head of the Zavidovići municipality, Mr Hasim Mujanović, received the LOT and a representative of EUFOR HQ for a meeting in his office in town. In a friendly conversation Mr Mujanović spoke about his personal aspiration to focus all efforts in ensuring a better life for the people in his municipality. Furthermore he thanked Major Ismet and his entire Turkish LOT house team for their commitment and support.
Turkish military personnel run five LOT houses in total, located in Zenica, Jablanica, Livno, Travnik and Zavidovići, which contributes greatly to EUFOR's LOT house outlay throughout BiH.