On 14 May 2015 the Turkish contingent via its Liason Observation Team (LOT) in Travnik donated new equipment to the maternity department of Travnik hospital costing 31,200 Euros. The equipment was opened in a ceremony attended by local medical and government officials.
During their regular meetings with the local people in the hospital, the personnel of LOT Travnik had noticed that the hospital would benefit from more equipment for new born babies. Seeing the opportunity, a Civil and Military Co-Operation project was started, resulting in the donation of the equipment.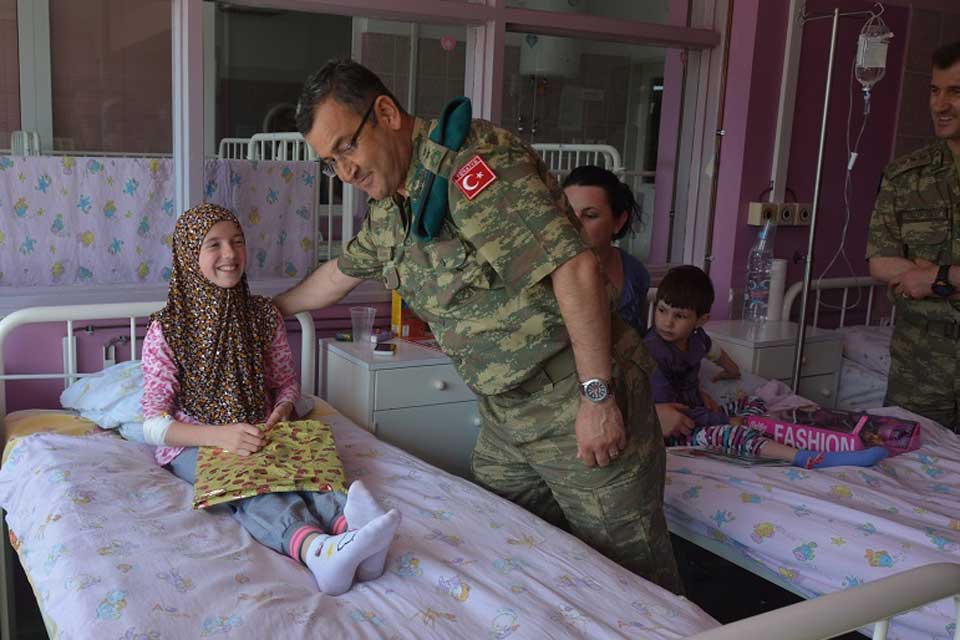 The ceremony was attended by a number of area representatives, including Cantonal Minister of Health and Social Policies, Nikola Grubesic, and the Senior National Representative of the Turkish Contingent, Colonel Savaş Celepoglu.
Positively contributing to the community
Speaking at the ceremony, the Director of Travik Hospital Dr Mirsad Granov expressed his gratitude for the equipment, and spoke of the positive effect it would have for the local community. Alongside Travnik, there are 16 other LOT houses spread throughout Bosnia and Herzegovina. Each of these is run by an individual troop contributing nation in order to assist in maintaining situational awareness for EUFOR, interacting with local people.