On 11 February 2020, COMEUFOR, Major General Reinhard Trischak, welcomed Lieutenant General Antonio Vittiglio, Head of the European Union Command Element, to Camp Butmir.
The European Union Command Element (EUCE), located in Naples, is responsible for the coordination of EUFOR's 'over the horizon' reserve forces. EUCE also provides updates on the Western Balkans to the Operation Commander, setting Operation EUFOR Althea in the regional context.
During an office call Major General Trischak updated Lieutenant General Vittiglio on the latest activities conducted by EUFOR and the current security situation in BiH. They also discussed the high level of cooperation that exists between EUFOR and the authorities in BiH, including the good relationship with the Armed Forces BiH.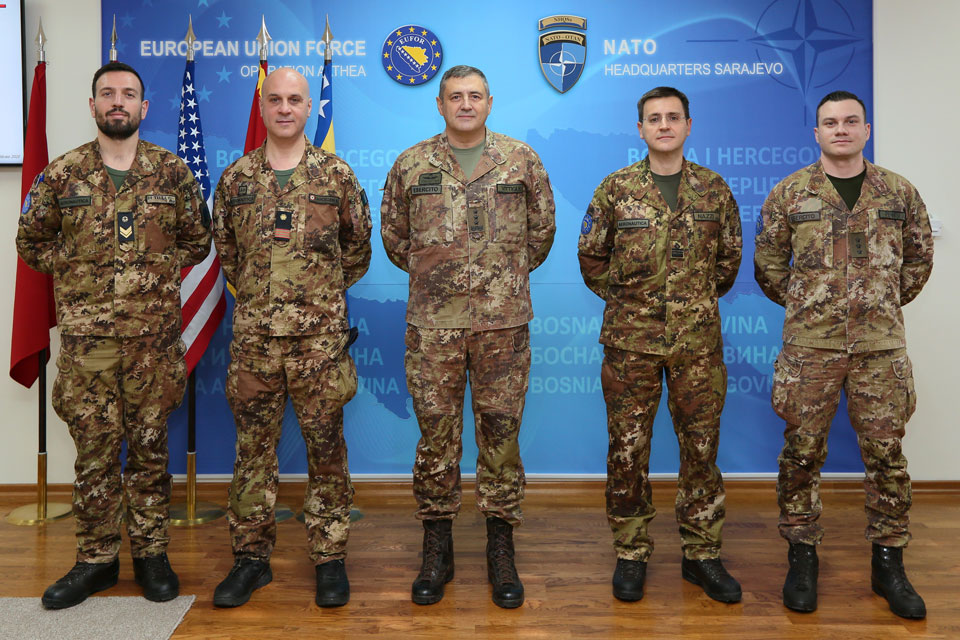 After meeting with COMEUFOR, Lieutenant General Vittiglio spent some time talking with members of the Italian contingent working at the mission. Members of the Italian Air Force and Army provide essential support functions within EUFOR HQ.