The first version of EUFOR's 2015 Capacity Building and Training (CB&T) Calendar was signed this week by Major General Mirko Tepšić, Deputy Chief of the Joint Staff of AF BiH for Operations, and Brigadier General András Szűcs, Chief of Staff of EUFOR.
The signing of the calendar is an important milestone in the development of Armed Forces BiH. The 2015 CB&T Calendar is developed together with Armed Forces BiH, with the process beginning in November 2013 at the Assessment Conference, where previous CB&T activity was reviewed. This was followed by the Road Map Agreement in March 2014 which contained an agreement on what support EUFOR shall deliver in 2015. The detailed planning for each area (CIS, MOVCON etc.) was then further developed and has now been incorporated in the 2015 CB&T Calendar.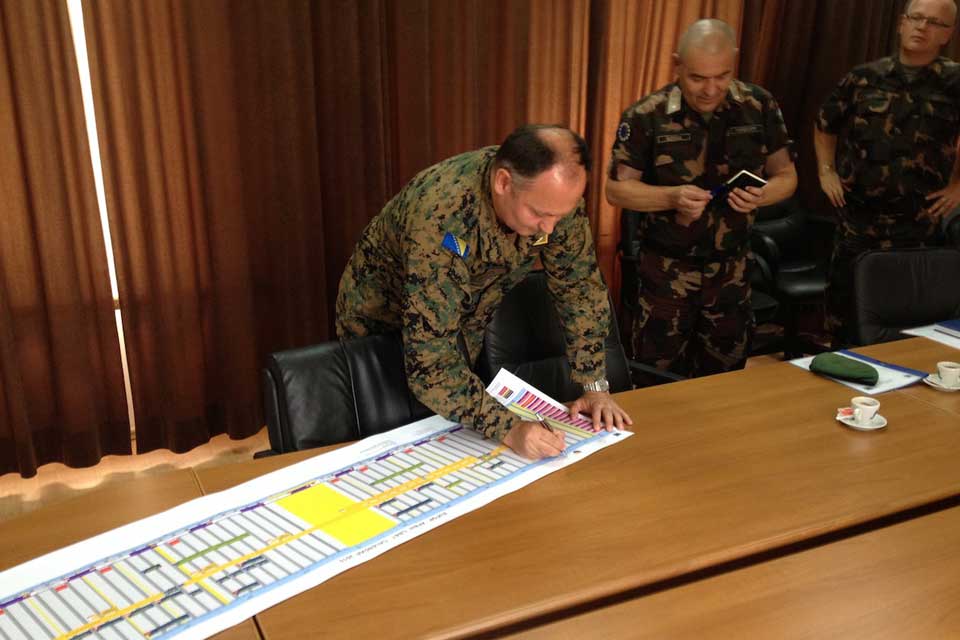 The final version will be signed in December 2015. In addition to the CB&T calendar, later this year EUFOR will develop the 2015 Project List together with Armed Forces BiH, which includes projects for the EUFOR Embedded Advisory Teams at all levels within Armed Forces BiH from the Joint Staff down to Brigade level. CB&T is one of EUFOR's main objectives, giving Armed Forces BiH the skills and capacity to deploy and contribute to international missions abroad, and humanitarian assistance to local authorities at home.