Page 1 of 4
On Friday 20 September, EUFOR received a request from the personnel in their Liaison and Observation Team house in Mostar, to help a female hiker who had collapsed near the village of Krusevljani. Two of EUFOR's Agusta Bell 212 helicopters were launched with winching capability and medical supplies.
On arrival at the scene, 30 minutes after the aircrew had been informed, the helicopters landed and one of EUFOR's Doctors assessed the casualty deciding that she should be taken by air to Sarajevo hospital. After getting the injured lady into the helicopter along with the medics who were already administering first aid the aircrew quickly got airborne again and flew to Sarajevo.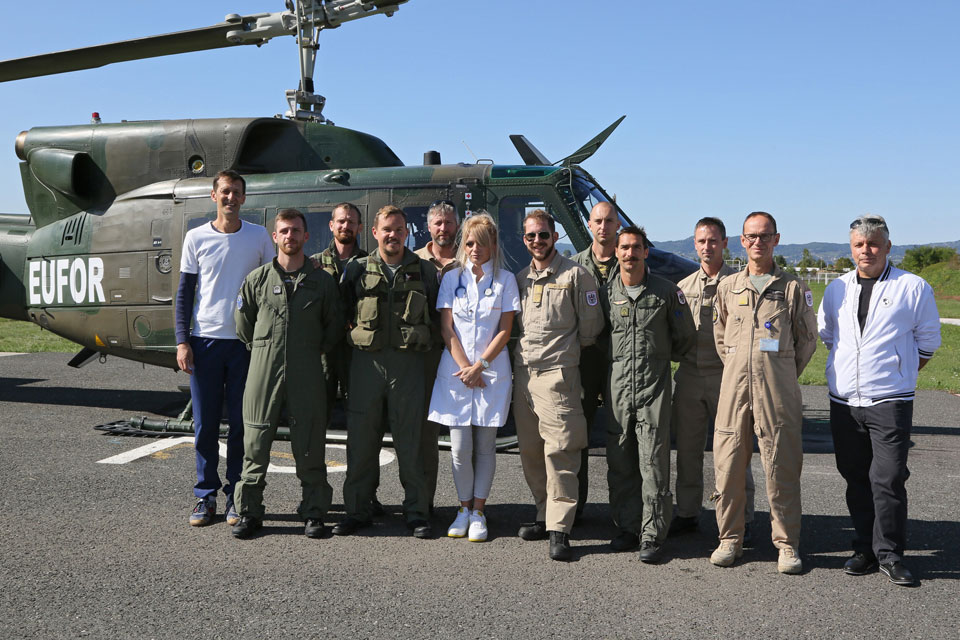 While this was going on one of EUFOR's Officers from the Joint Operations Centre organised an ambulance to pick up the casualty from a soccer field beside the hospital where the helicopter could land.
Doctor Wolf, EUFOR's onboard medic who attended the incident said,
"This was a very severe case and we were glad to be able to do what we did to help".